Monday, 01 August 2011 08:33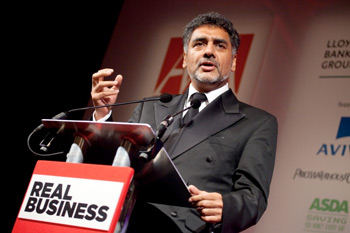 Established in 1999, the Growing Business Awards are the most established and prestigious recognition of SME and entrepreneurial success. We believe that the UK is home to many world-class entrepreneurs and SMEs. We'd like you to put them forward for this priceless recognition, bestowed by the CBI and Real Business.
How to enter? Easy:
1. Don't have time to enter today but want to enter the awards? Then click on the quick nominate button below, and we will send you a reminder email at a later date to complete a full entry

2. To complete a full entry now, click on the category you wish to enter and you will find a nomination form to submit online.
Closing date September 30, 2011