Make A Difference! Become A Qualified Mentor!
Mentor Me! Mentor You!
Mentoring has become a real buzzword, making its way onto popular TV programmes such as the X-factor. The hopeful acts are mentored by one of the judges to win the X-factor crown. It is through mentoring that an individual can realise their true potential.There are many different approaches to mentoring, find out which style is best suited for you and your mentee.
Let's take a look at one of the most noted judge, Simon Cowell and his approach to mentoring. 
Simon Cowell and Mentoring
In this context, the mentor has expertise in the music industry, which is invaluable to the mentee and advises them on which songs to sing, the dance choreography, staging, styling, places to be papped.
This kind of mentoring is very directive and leaves the mentee with very little "say" or choice in his/her own journey. The mentoring relationship is not equal because the mentor has more power. Also in this scenario, the outcome of the mentoring has just as much at stake for the mentor as it does the mentee.  There are a few agendas going on. I'd be surprised if Danni hasn't secured her place on the 2011 judging panel for "her win" with Matt Cardle.
Of course this kind of mentoring has its place. It is useful for the mentee to draw on the mentor's knowledge or experience to stop them from making costly mistakes or simply to help them cut through a long and wandering learning process.
However Striding Out's experience and case studies have shown that a mentoring relationship in which one person is the "perceived expert" ie the mentor, can make the mentee reliant on the mentor, thereby falling into the trap of "being done to" rather than being empowered to make their own life affirming choices.
Our Approach to Mentoring
At Striding Out we run a "coach approach" to our mentoring training programmes. Our coaching approach is based on equality first and foremost. We believe that the mentor is the expert in mentoring skills and the mentee is the expert in their own lives. This approach in a mentoring relationship specifically empowers the mentee to make their own decisions and take own action with the support of their mentor. And the the star of the show is always the mentee. 
Our Definition of Mentoring
We hold that mentoring is an ongoing relationship that helps people produce extraordinary results in their lives. Through the process of mentoring, mentees deepen their learning, improve their performance, and enhance their quality of life.
Mentoring is:
Giving support
Being an objective listener
Focusing on the "now" and the future
Mentoring is not:
Giving advice
Fixing something that is broken
Focusing on the past
Mentoring Training Programmes
Our Striding Out Mentoring Training programmes come in two forms:
1.  The popular Mentor Me Mentor You programme is specifically for young people who want to become peer mentors.  After completing the Mentor Me Mentor You programme, participants are eligible to qualify for the Institute of Leadership (ILM) qualification Level 2 Award in Mentoring for Young Learners.
In 2010 we trained over 40 young people in mentoring and coaching skills to gain this ILM Award. 
2.  The newly launched MPower programme supports people who are already mentors. We provide additional training in coaching skills and tools so that they feel more confident and effective in their mentoring sessions. MPower brings together mentors from different organizations to connect and share best practice.
Late 2010 we successfully hosted two Continuous Professional Development (CPD) MPower evening events with mentors from the Princes Trust, London Youth, CSV, Refugee Action and Partners in Hope. 
In addition participants are eligible to qualify for the following qualifications accredited by the Institute of Leadership and Management: Level 3 Certificate in Coaching and Mentoring or the Level 2 Award in Mentoring for Young Learners.
Go On Do It! Become A Mentor
Mentoring is a highly effective and rewarding way to volunteer and the Mayor of London has put mentoring at the heart of plans to tackle some of the critical issues facing young people in the capital. 
In December 2010 TFL launched a big poster campaign backed by Ian Wright to recruit mentors for young boys in London. Click the link below to find out more.
http://www.london.gov.uk/get-involved/public/types-of-volunteering/mentoring
In fact there are a whole range of mentoring opportunities to suit your interest and passions. See below:
If you are interested in working in schools contact the Education and Business Partnerships in your area.  
The charity Cardinal Hume have a mentoring programme for young homeless people
If you want to support young offenders St Giles Trust run a mentoring scheme
Many universities run mentoring programmes for their undergraduate students. See City University  
So go on do it! Give something back in 2011 and develop yourself in the process too.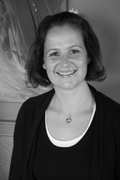 Article written by Fiona Biggins, Striding Out, Career & Youth Coach.
Need Help?
For more information on the Mentor Me Mentor You and MPower programmmes and/or how to become a mentor with serious skills contact Fiona Biggins on 0203 303 0468.
For all  ILM Qualifications, please contact Sean Purcell 0203 303 0468