Froydis Twist
Froydis Twist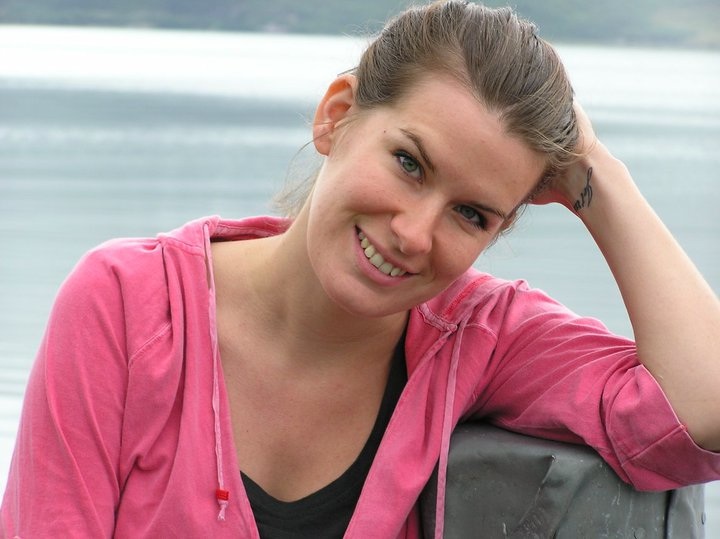 Management - Generation Y Style
Our case study this week is "Generation Y Manager" Froydis Twist, who has just completed the Institute of Leadership and Management (ILM) Level 3 Award Coaching in the Workplace for First Line Managers and Team Leaders with Striding Out.
Background
Froydis has an MA in Applied Anthropology, Community and Youth work and works as a Senior Enhanced Case Manager for RAPt (the Rehabilitation for Addicted Prisoners Trust) working within a London prison.
As part of a management team, she provides line management to 4 staff as well as having a key role in developing processes and procedures within the team.
Her employment and career progression objectives are to continue in her management role making good use of opportunities for growth/ personal development and promotion as and when they arise.
Coach rather than direct?
As a forward thinking Generation Y manager, Froydis wanted to coach her staff rather than control and direct them. She saw the need for her staff to be nurtured and empowered, particularly given the nature of their demanding roles as case-workers within the prison, in which they are required to give a lot of themselves emotionally whilst working in a demanding environment.
She decided to do the ILM Coaching Level 3 Coaching in the Workplace course to gain some core coaching skills.
What made you choose to do this particular course?
Its' hard when you become a manager for the first time, you're expected to step up quickly and get the job done. People often have fixed views of how to manage and I'd had experience of being managed in quite a directive way previously. However I wanted to see if there was anything out there, which was just as effective but which fitted me as an individual and the way I like to be treated. I wanted to learn skills to manage in a different way but still produce the required results. I was lucky my organization was open to me trying something new and supported my interest in coaching as a management style.
What challenges did you face adopting a coaching management style?
Some other managers told me to be careful using a coaching approach because they saw it as soft & non-effective. I guess there is a perception that the style can be potentially threatening to a manager because it can invite people to challenge. However I see this as positive because coaching actually creates an environment whereby we can all learn from each other.
Another challenge I faced was my own self-confidence. As much as I wanted to learn and was willing to be a manager who employs coaching skills, it was harder than I thought to actually take the first steps with the team. I found I needed courage to manage my own saboteur in order to take this different stance. But I took a chance and asked my team, honestly and explicitly, if they were willing to participate in this new approach. The coaching approach means being truly congruent and by inviting their ideas and joining them on a level playing field they responded in a way, which exceeded all my expectations.
What changes did you see in your team?
By taking this leap of faith, my team really rewarded me with amazing ideas. They felt included. The saboteurs/resistance I thought would jump out of the team didn't. And it blew some myths.
I used the coaching approach to develop a team workshop looking at their values and using the GROW model to hear their "current reality". What came out was that they felt like they weren't always listened to and one individual even said they sometimes felt like they were treated like a child. Rather than dismissing their views, I was able to hear what their experience was. I was able to use a coaching skill of 'clearing' to help the team clear the way forward to a solution. Practical exercises with the team that I thought would go horribly wrong didn't.
Performance improved over night. As a busy prison, one of the issues we have is the number of referrals on the waiting list. Previously the management team had tried to find ways of recording this data in a 'motivational way' but they just didn't seem to work, however by using the GROW model the team came up with a suggestion of recording it as a team. As a result we hit over & above the target figure over a 4-week period and cleared the waiting list. We can now deal with clients on a weekly basis. The team reported feeling more unified and a sense of pulling together as team. Unity and family came up as core team values and it hi-lighted how important it was for them to feel that management were part of this family too.
As a result of this we worked on other things to enhance these values by organizing a team lunch. If we hadn't cleared the issues and invited the team's ideas we would have kept battling. As a manager it was hard to hear some of their "current realities" but the coaching helped everyone to be explicit & hear each other but also define what the remit & the limits of my role as manager were too. I used the responses of  "Yes", "No" or "Counter Offer" to set out these management boundaries in response to their requests.
What have you gained through taking the course?
I've used the coaching skills outside of 1:1 sessions to set boundaries with my team and to delegate, as a result I can now manage my time better. The course has helped me to prioritise work and I have learned the power of an effective 'counter offer' rather than always saying 'yes' to everything and over stretching myself. I now work with my team as colleagues on a level and support them in a wider sense.
I also now have the ability to understand how I work best as a result of working to my own values. I trust that I can be an effective manger and still be me, I don't have to take on a different persona. I can give space to people, still follow company policies & procedures and within that space be myself. I can also coach myself and self-manage my sabotaging voices.
Would you recommend the course to other Generation Y Managers?
Yes I would recommend this course because it helps you look inwards at yourself as a manager. If you want to support people in your team you need to be accountable to them as much as they are to you. It's given me the confidence to be brave & to really listen to people. If I can do that in a challenging environment such as a prison, than I guess you can do it anywhere.
For more information on our ILM coaching courses for management get in touch with This e-mail address is being protected from spambots. You need JavaScript enabled to view it .
Click for ILM research on managing Generation Y