Musa Kabiri, Founder of Glidetronics Technologies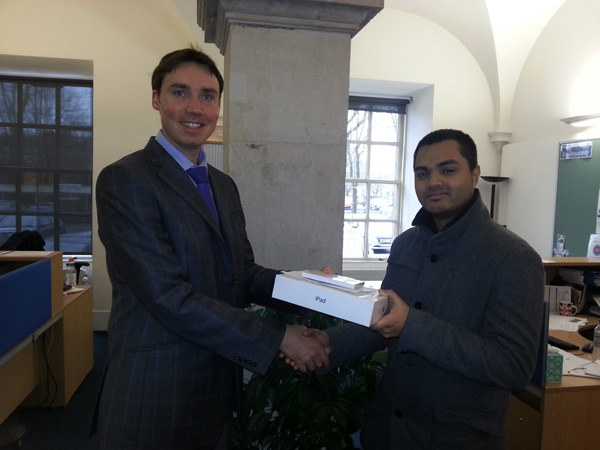 Background of Business:
Glidetronics Technologies aims to bring to market our revolutionary product that can turn any curtain pole into an electric curtain system that can allow users to electronically open and close their curtains with a touch of a button. The electric curtain industry has existed for three decades and every unit sold has had the same two problems: The huge price tags and the notoriously difficult installation procedure. We aim to solve both of these problems by selling the most affordable electric curtain system in the market and by ensuring that our system takes less than five minutes for full installation without requiring any tools.
"Winning the competition has been a huge honour. I have never really won anything substantial before and knowing that a group of prefessionals believe that our product and our business has real market potential is truly amazing. I have met some incredible entrepreneurs in this competition with some truly briliant ideas and interacting with them has been a wonderful experience and it has been a privelege knowing them. Being the winner of the competetion has opened many doors for us; a lot more people are taking us more seriously and we're even in talks with potential investors. Winning this competition has made us one step closer to achieving our dream of starting this business."