Wednesday, 15 December 2010 00:00
Social Enterprises are cutting the cost of IT through effective comparison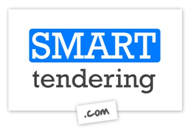 SmartTendering.com has been helping social enterprises and NFP's cut the cost of supporting their IT infrastructure by making in-depth and full comparisons easier and less time consuming. The free service enables you to view up to 10 full quotes – while keeping your details confidential and without you having to meet a single IT salesman.
Heather Wilkinson, Chair of Striding Out points out "Many of our Social Enterprises are between 5 and 20 staff, therefore the directors do not have the time or resources to conduct numerous sales meetings – resulting in many of them signing up with the first IT provider they meet"
Read on to find out how this service works.
The difficulty often arises when companies start looking for quotes only to find that support companies insist on having a sales meeting before providing an accurate quote. Several sales meetings later, as a buyer, you will end up with various quotes with wildly different pricing models and a plethora of unknown hidden costs.
'It is normal for suppliers to provide a low estimated contract value - these 'headline' quotes get meetings but often work out to be a fraction of the actual annual cost' Nathan Murphy, SmartTendering's Managing Director explains, 'Many Social Enterprises are looking to reduce their IT costs but managers do not know many of the pitfalls or pricing questions they need to ask.'

The innovative and totally free service allows the buyer to create a specification detailed enough for an IT support company to provide a full and accurate quote. SmartTendering then allows suppliers to bid for the job and provide full quotes - including costs for the many add-ons suppliers may charge for. During the process they also ask suppliers questions to discover third party dependencies or potential company discrepancies - helping to reduce the risk of using an unsuitable company.
Visit www.SmartTendering.com for more information