Tuesday, 02 November 2010 00:00
The next MPower CPD workshop in the series is on How to Build a Solid Foundation For Your Mentoring Relationship, to be held on the evening of 11th November 2010. 
Whether you are a Peer Mentor, Managing Mentor or Mentor Organiser one thing is for certain, Continued Professional Development (CPD) will benefit not only your mentoring but also your organisation's.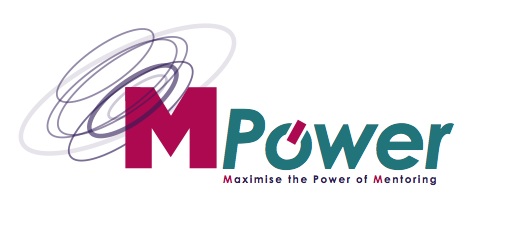 MPower is a programme for equipping Mentors with the key tools for coaching, delivered by a group of Continued Professional Coaches dedicated to providing CPD services to the Mentoring Community. BOOK HERE or read on for more information.
MPower - How to Build a Solid Foundation For Your Mentoring Relationship - CPD Evening Workshop
Thursday 11th November 6pm-9pm, London £20
MPower Your Mentoring and Your Organisation's Mentoring with Professional Coaching Tools
Join us for a great evening of upksilling and networking for Mentors! For a successful mentoring relationship to flourish, it is vital it is built on a solid foundation. This foundation is one of mutual respect, awareness and effective communication. MPower's evening workshop event will teach you Professional Coaching and NLP tools to build a solid foundation to start off on the 'right foot' with your mentees.
What you will leave with:
* Basic NLP rapport building skills to build trust, respect and familiarity with your mentee.
* Coaching techniques for developing your initial mentor - mentee alliance.
* Stories of personal experience from your facilitators and your fellow attendees.
The evening workshop will focus on two hot topics:
Building Rapport – Having rapport is the difference between being understood and misunderstood. Mpower's evening workshop will teach you basic NLP tools you can use immediately to communicate skillfully, flexibly and responsibly with your mentee while maintaining your integrity.
Relationship Alliance - Initially developing a mutually beneficial mentor – mentee alliance,  is vital to your relationship. MPower's evening workshop will teach you how to use rapport building techniques and powerful questions to build a verbal alliance with your mentee.
MPower's Services  
PART OF THE CPD TASTER EVENING WORKSHOPS
Coaching Toolkit Workshops/Events – second in the series of 2-hour CPD Coaching Toolkit Workshops 1-hour networking evenings. These Continued Professional Development workshops are designed to teach mentors Professional Coaching tools and provide an opportunity to connect and network with other mentors. Discover first hand how coaching tools can maximise the power of the mentoring results you and your organisation achieves!
CLICK HERE for event dates.
Please contact us for further details on either
emma@stridingout.co.uk