Tuesday, 02 October 2012 08:24
We are delighted to announce that Elaine Owen has taken on the role as the new CEO at Striding Out CIC, as of the 1st October 2012. 
Elaine will be supported by her dedicated delivery and support team to continue Striding Out's coaching and training services on a national scale to help individual's stride out to success. 
Elaine takes over from Heather Black (nee Wilkinson), who founded Striding Out CIC in 2005. Since it's launch the organisation has helped over 13,000 individuals, especially young people aged 18-30, develop new confidence and skills, delivering over £2.5m worth of contracts for education, third and public sector organisations across the UK.
Heather Black has now taken on the role of spinning out Economic Change as a seperate CIC, previously operating as the consultancy arm of Striding Out CIC. Economic Change specialises in delivering consultancy support in the areas of business strategy, social impact measurement and implementation of salesforce operational systems. Clients include: third sector organisations, social businesses, educational establishments and public bodies. Find out more at www.economicchange.co.uk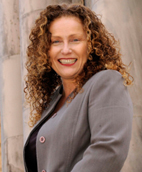 About Elaine Owen
Elaine Owen is a multi award winning entrepreneur, coach mentor and business consultant with a very strong passion and an impressive track record of managing and delivering hiqh quality coaching and training services. She has run a commercial B2B training and coaching company for the last 18 years, and Striding Out will be the social enterprise that complements her existing organisation, with a focus on supporting young people and disadvantaged groups to achieve success. 
She has a passion for doing good whilst doing good business and is a technical expert in digital marketing & learning and development, working with leading organisation's including Google. 
Elaine regularly writes for The Edge business magazine. She is a business panel expert for BBC Radio Merseyside and Elaine has been the subject of two television business documentaries. 
Her awards include;
UK Business Mentor of the Year 2008
Business Person of the year 2009
Women on their way awards 2010 for outstanding contribution to Women's learning and development
Fellow of the Royal Society of Arts & Commerce 2009
Elaine has been working with Striding Out over the last year, and is excited about the opportunity to continue and grow the good work of the organisation across the UK.
If you would like to contact Elaine about new business development opportunities please email elaine@stridingout.co.uk.
If you are interested in being supported or engaged in Striding Out services please contact Donna Costello, Client Services Manager at Donna@stridingout.co.uk 
All the best
The Striding Out Team