Monday, 18 July 2011 09:00
The Conservative Party is providing entrepreneurs with a unique opportunity to showcase their ideas at the Conservative Party Conference in the 'Start-Up Hub'.
The Conservative Party Annual Conference event is one of the largest political gatherings in the UK, with an attendance of nearly 13,500 delegates. The Start-Up Hub gives entrepreneurs a chance to market their idea in front of delegates, national press, company representatives and senior Conservative politicians.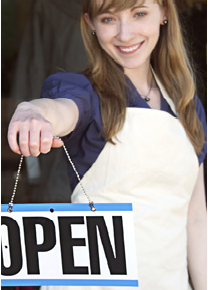 About the competition
Successful applicants will get:
The opportunity to showcase your idea in the Start up Hub at Conservative Party Conference this year
A new BlackBerry Smartphone
Finalists will also get the chance to win 2 BlackBerry Playbooks at Conference
A free 30 day trial period to Fujitsu's cloud technology and IT infrastructure services. This free trial is worth about £3,000 to an average small business that will help entrepreneurs understand if this is the right approach for their IT needs 
The finalists will also receive 10% discount (off Fujitsu's standard fees) on the first 12 months of Fujitsu's cloud IT service bill
A 12 months banking and business support package from Barclays bank
Criteria
Please note the following criteria to enter the competition.
Applicants must:
Be a UK resident and be 16 years old or over at the time of entry
Run a UK based company that is less than one year old (so formed during or after May 2010) or have a viable business idea
Be available to showcase your idea at Conference this year which runs from Sunday 2nd until Wednesday 5th October and takes place in Manchester Central Conference Complex
What we are looking for:
Original ideas and concepts
A passion for your company or idea
A desire to grow your business
How to apply
To apply simply complete this short form along with a copy of your CV and email it to us at business@conservatives.com.
All entries to the competition must be submitted via email by 12 noon on Friday 29th July 2011. The finalists will be chosen by the 'start up business panel' later this year. For further information about the competition please email business@conservatives.com.