Heather Wilkinson, Business Coach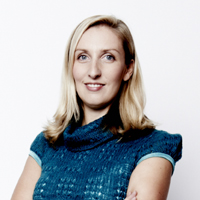 Expertise - Social Entrepreneurship, Marketing, Business Planning, Social Impact Measurement and Evaluation, Salesforce Customisation.
 Professional Profile
Heather has worked in the social entrepreneurship and economic development sector since 2001, working for the private, third and public sector, as an entrepreneur, consultant and business coach.
She is passionate about helping entrepreneurs achieve the triple bottom line, and works with both commercial and social enterprises to help them achieve results. Heather also consults to government and third sector organisations on matters concerning social enterprise and youth entrepreneurship.
She specialises in idea generation, market research, strategy and operational development, social impact measurement and evaluation for launching and developing social enterprise initiatives. She works with clients to create and implement strategic frameworks and operational management systems for managing the growth of an organisation. She has delivered one to one support to over 200 businesses.  
In 2005, she launched Striding Out CIC which has experienced year on year growth. She has generated over £2m worth of revenue for the social enterprise, and supports a network of over 20 franchisee coaches delivering coaching and training support for individuals.  
Professional Reputation
Over the last 10 years Heather has dedicated her career to developing the social enterprise sector.  Her passion and experience has led to sit on the Expert Panel for the National Evaluation of Business Support for the Social Enterprise Improvement Programme for the Office of the Third Sector over the last 3 years. She is also a Fellow of the RSA, and she has been awarded Business Women of the Year by Lambeth Business Awards in 2011 and Social Enterprise Mentor of the Year Award in the Edge Upstart Awards in May 2006, nominated by Social Enterprise London. She was also guest editor for 'Your Ethical Business', a publication to support emerging ethical entrepreneurs, www.yourethicalbusiness.co.uk
Heather delivers on the following programmmes 
Step into Business
Striding Out
Social Pioneer
Social Pioneer Academy
Economic Change
She has managed and/or delivered on contracts for the following clients:
The Young Foundation
UnLtd
UKSkills
NESTA
Liverpool Vision
Catch 22   
3SC
RSA
British Library
Princes Trust
Business LInk
Enterprise Insight
Local Authorities, including Birmingham, Liverpool, Islington, Hammersmith & Fulham, Merton, Bexley, Newham and Croydon.
Regional Authorities, including the LDA and NWDA.
National Government Departments, including, DWP, Office for the Third Sector, Dfe, BERR, JISC
Universities and colleges, including LSE, Westminster, University of East London, Oxford, Thames Valley, Kingston, Ravensbourne, London Metropolitan, Roehampton, Brunel, City University, Cardiff University, Liverpool University, plus others.
Professional Qualifications
 April 2007 – Sept 2007     Pegasus NLP Practitioner Certification
Jan 2006 – August 2006     Elevate Management Training Course, NQV Modules, Advice UK
Sept 2005 – March 2006   City University, London, Cert of Further Education in Coaching for Personal and Professional Development with NLP Levels 1 and 2.
Education
 Sept 2000 – June 2001      University of Birmingham, MSc Economic Development and Policy – Dissertation - National Support Structures for Social Enterprise
Sept 1997 – June 2000    University of Southampton, BA (Hons) Geography (2:1)
) Geography (2:1)