Gaining a New Perspective on Your Business
The Bigger Picture Of Your Business!

   
As a leader one is often confronted with many daily demanding tasks and the luxury of time quickly becomes scarce. It is essential for any leader to step back and evaluate the performance of the business as a whole. A meticulous approach is important but acknowledgement of the 'bigger picture' is vital. Here is a simple exercise, the 'Top of Big Ben', to help you analyse and examine how your business is doing so far.
"Can't see the wood for the trees",  "Stuck on the dance floor and never on the balcony"
Typical sayings with similar meaning. It is advisable to not be caught up in the middle, this could lead to fire fighting, rushing from one urgent task to another without any real focus. This is an ineffective use of a leader's time and often stressful. A leader needs to work on the business as well as within.
Top of Big Ben
One exercise I often do with my clients is to stand on a sturdy chair and imagine that they are on the top of Big Ben (or a tall building of their choice). I then ask them to imagine their business is laid out in front of them far below and to look down in their mind's eye. This simple exercise has consistently generated spectacular results. It enabled the individual to examine the business from all aspects. They may notice perhaps different parts of their business are a long way from one another. The 'top of Big Ben view' coupled with coaching can help contribute to next step for both the leader and business.
How much time do you spend on the bigger picture?
Monitor your time for a week or two. Mark down when you spend time on something strategic, or something that involves the bigger picture. Note how many hours you are working then work out the percentage. On average many leaders spend less than 10% of their time on the bigger picture. How much time do you spend? How much time do you want to spend?
Thinking Questions
Below are some questions to do with your business' bigger picture. Choose a time when you are alone and ponder in your answers. 
What are my objectives for this business?
Where am I heading?
What do I love about my business?
What am I doing well? Which areas could I improve to increase overall performance?
What can I celebrate?
What can I delegate?
Executive coaching is another way of getting that 'Top of Big Ben' view. An executive coach can help you to see that bigger picture, to set goals and support you as you decide the best way to get there. It's also about strengthening you as a leader; helping you define your own personal brand, building on your strengths and increasing your self confidence.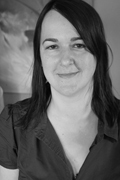 This article is written by Rosalyn Clare, Business & Youth Coach, Striding Out.
Our successful team of coaches each specialise in different aspects of business. Get a coach today! Find out more about our business coaching services or email us at coaching@stridingout.co.uk to arrange a chat with one of our coaches.