Coach Franchise
Do you enjoy helping others to achieve their potential?
Then think about joining the Striding Out Coaching Network....
Striding Out is looking for professionally trained coaches to join the team across the UK, who are experienced and qualified to deliver coaching and training support in the areas of leadership development, business support, career support and training in coaching skills to a range of client groups
Striding Out offers a

Franchise 

to Coaches who want to be part of a Network of Coaches. Together we collaborate on resources, knowledge and skills to achieve more success by working together.  

We also consider applications from 

Associates

.  As approriate, we will call on Associate Coaches who are based in a certain location, have a specialist skill set and specific experience so we can call on you for specific work opportunities that arise where we don't have a suitably skilled coach within our Franchise Network.
The Franchise Opportunity
Our coaches are part of an entrepreneurial team who adopt the Striding Out brand and deliver our programmes in their local area as part of a Franchise arrangement.
Working as a Network of Coaches we benefit from the following:-  
Collating and sharing our team's track record and experience to win work 

Sharing robust operational management systems to manage clients and contracts

Achieving a higher turnover to secure larger contracts

Achieving and sharing quality marks and accreditations e.g. ILM

Achieving economies of scale on costs and resources

Maximising the national marketing budget and sharing marketing activity

Continual CPD from sharing, working and learning from others

Achieving a bigger impact overall on our clients.
Find out more about the Delivery and Social Impact we have achieved as a team by clicking here
Our team of Franchise Coaches are supported by a specialist team who assist with finance, administration, business development and marketing the brand nationally. 
Interested in finding out more and applying to be a part of our team? 
Upon receiving the information we will review your CV and the information provided. If we feel you are suitable, will send you further information and arrange a follow-up call to discuss the opportunity further.  
We are holding an Introduction Meeting for coaches interested in becoming a Franchisee on the 30th January between 12.30 -4.30pm in London
At the meeting you will learn about our experience of growing the organisation and developing the brand, what operational processes and systems we use, the franchisee model and support infrastructure. We shall also share our track record and experience, and our approach to delivering coaching and training to young people and organisations over the last six years.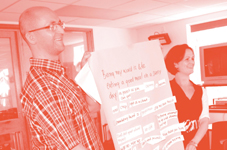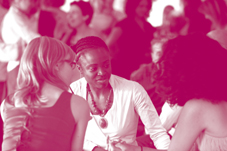 Check out what our Franchise Coaches have to say ......
" Striding Out has afforded me a number of opportunities as a small business to access business and contract opportunities such as the Future Jobs Fund programme which would have been difficult on my own. There are also opportunities to work with individual coaches partnering up on projects . The company pushes entrepreneurship not only to its clients but also to individual coaches encouraging them to develop their franchises. I also love having access to the cloud database system it uses allowing access from anywhere whilst offering useful resources and support through its centralised database."  Maureen Clarke
" As a new qualified coach I was looking for an opportunity to jump straight in and use my coaching skills. I had worked on my own for 3 years previously training and had missed the support and interaction of a team. Striding Out has been the perfect solution. Its reputation in the marketplace means I have worked on some of the most amazing, varied projects with clients I would never have even got through the door if I had approached as an individual. Having a team of 20 plus other coaches of all experience and background has really helped to develop my skills and provided an opportunity to share knowledge and resources." Denise Chilton
"Striding Out has given me the opportunity to get involved in a range of interesting projects as well as develop my own. It also allowed me to gain new skills which will help me grow follow my passion and grow my business. For me, being part of a team and working with like-minded people has been invaluable, both in terms of coming up with new ideas as well as having the support to follow them through."  Ana Nacif
"Over the last year being apart of Striding Out has given me the opportunity to grow as a coach, as a business woman and as a person. I have coached over 100 individuals on varying topics from their career to their personal lives to their business. It has given me the confidence I needed to be a great coach and flourish. More than just working on several different projects, I now feel part of a family. The Striding Out coaching family is something I am proud to be apart of and will continue to be apart of for years to come. In addition, I feel apart of the wider Striding Out community.  It is special and incredibly dear to me." Quinn Simpson
"Striding Out has given me the opportunity to be exposed to the type of clients I want to work with, and the backing of SO as a company far outweighs what I would be able to do alone. It has by far been one of the best decisions I have made and the encouragement to do marketing, business development, and even admin/invoicing are skills which I can continue to use for life. Being part of the team means an opportunity to 'Knowledge Transfer', collaborate and be inspired by others. It also allows two sets of skills to be used together to win new opportunities." Chris Davies-Anipole