Our Coaches
Elaine Owen, Business Coach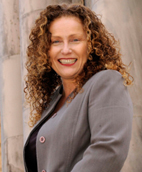 Expertise
Business Development, Leadership & Management, Mentoring, Marketing, Project Management
Profile
Elaine is learning & development management consultant & business coach.  She has  over 25 years' industry experience and has extensive experience assisting many businesses (from SME to PLC) on customer relationship management, communications, marketing, general management, project management, learning, development & training issues.
She has extensive experience in the following sectors; women's enterprise, Ethic minority business, 50+, third Sector including Social Enterprise, membership, CIC,NFP, voluntary & charities, public sector, education, ICT, manufacturing,  design & marketing, retail & professional services.  Elaine is a qualified assessor & consultant for Prowess & WECONNECT (Women's Enterprise Connect).
She holds the following qualifications:- 
Institute of Leadership and Management ILM 7 Masters Level – 2011 Diploma in Executive Coaching and Leadership Mentoring
Institute of Leadership and Management ILM 7 Masters Level – 2010 Certificate in Executive Coaching and Leadership Mentoring
ILM 5 Certificate In Mentoring 2008
Financial Management Programme 2007-8
Heather Wilkinson, Business Coach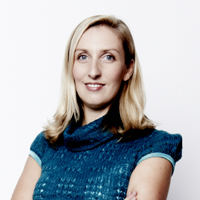 Expertise - Social Entrepreneurship, Marketing, Business Planning, Social Impact Measurement and Evaluation, Salesforce Customisation.
 Professional Profile
Heather has worked in the social entrepreneurship and economic development sector since 2001, working for the private, third and public sector, as an entrepreneur, consultant and business coach.
She is passionate about helping entrepreneurs achieve the triple bottom line, and works with both commercial and social enterprises to help them achieve results. Heather also consults to government and third sector organisations on matters concerning social enterprise and youth entrepreneurship.
She specialises in idea generation, market research, strategy and operational development, social impact measurement and evaluation for launching and developing social enterprise initiatives. She works with clients to create and implement strategic frameworks and operational management systems for managing the growth of an organisation. She has delivered one to one support to over 200 businesses.  
In 2005, she launched Striding Out CIC which has experienced year on year growth. She has generated over £2m worth of revenue for the social enterprise, and supports a network of over 20 franchisee coaches delivering coaching and training support for individuals.  
Tamsin Fielden, Business Coach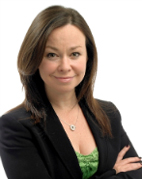 Expertise
Marketing, Branding, Market Research, Business Development, Business Strategy  
Profile
Tasmin is an energetic, skilled marketing consultant with 17 years experience across multinational consumer, healthcare and third sector organisations. She has worked for leading global corporates as well as SME's and social enterprises as a coach and consultant across the North West. 
She combines significant intellectual rigour with a practical, adaptable approach to meeting the needs of organisations and customers.
Tasmin fuses extensive commercial experience with a passion for social and personal development. 
She holds a Certificate in Counselling Theory; NLP practitioner; Level 4 ITOL and is a trained Performance Coach. 
Tracy Dooley, Career and Business Coach
Expertise - Training in Mentoring Skills, Employability Skills, Career Coaching, Employee Motivation
Professional Profile
Tracy is passionate about helping people raise their aspirations and build their confidence so that they can lead a more fulfilled life based on their own choices.  
Prior to coaching, Tracy spent 11 years working in a leading financial recruitment company, where she was responsible for candidate matching and sourcing for a number of the leading professional services organisation; she was also responsible for Corporate Social Responsibility (CSR) in the organisation. In her CSR role she worked with a number of grass root charities that help young people develop employability skills.
Tracy is a qualified Co-Active Coach and has trained with the Coaches Training Institute, a leading-edge school of coaching.
Howard Bailey, Coach and Trainer
Expertise - Business and Leadership Development, Coaching Skills, Employee CPD, Accredited Training Design, ILM Qualifications  
Professional Profile
Howard is a passionate, accomplished Learning and Development Consultant and accredited Co-active Coach with demonstrable experience gained in developing training and support infrastructure for the education and private sectors.
A positive and proactive leader with a successful track record in undertaking training needs analysis of clients, developing curriculum, designing and implementing of learner focused training projects in a variety of mediums and quality improvement programmes.
Personable with strong planning and management skills who remains focused on objectives whilst ensuring a compelling and rewarding learner journey.
Howard leads on delivering Striding Out services in the Yorkshire and Humber Region and also acts as Head of Striding Out's ILM Centre nationwide.
Alison Richards, Career & Business Coach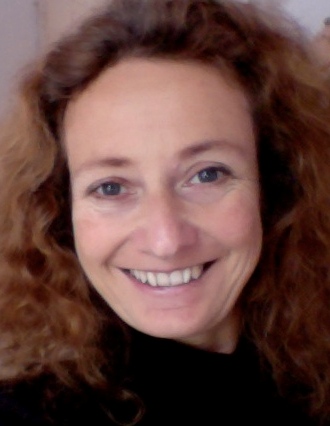 Expertise - Employability, ILM Training Courses, PTTLS Courses, Social Entrepreneurship, Business Planning, Entrepreneurship
Professional Profile
Alison works with people to harness their strengths and be the catalyst for change when they are at a pivotal crossroads in their personal and business life. Her values are integrity, commitment and honesty. Her mission is to get the best out of you.As a social entrepreneur she wants beneficiaries of her services to be accessible to all groups.  She is passionate about developing work with families, young people within the criminal justice system and with the staff in these sectors.
Fiona Biggins, Career and Youth Coach
Expertise
Career Guidance, Youth Mentoring and Coaching
Professional Profile
Fiona is an ICF (International Coaching Federation) certified professional coactive coach and NLP Practioner specialising in career changers and youth. She has 10 years commercial experience gained in the recruitment field. Her background is working mainly in the investment-banking sector, (on-site at Deutsche Bank) and in the management consultancy sector (on-site at Deloitte).
Fiona has a strong track record in all aspects of the recruitment cycle including: business development, direct candidate sourcing, stakeholder management, supplier management and assessment centre design & management.
Fiona has a real passion for working with young people, seeing them gain confidence and direction in their lives. She regularly volunteers for youth charities and youth programmes in schools and universities, such as City University Professional Mentoring Scheme, Step 4Ward Mentoring Programme run by Barnet Education Business Partnership, youth charity Envision working with a group of Year 12s on a project to make a social/environmental difference. More recently she helped facilitate on a youth summer camp for disadvantaged 14 to 18 years olds for the charity LIFEbeat.
Fiona also has an affinity with people facing quarter-life career crisis, having been there herself before she decided to become a coach.
Gill Tate, Youth and Career Coach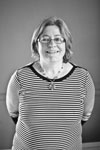 Expertise - Career Coach, Youth Coach and Women's Returner's, Heath and Well Being and Business and Finance.
Professional Profile
Gill has worked with a wide range of clients and is passionate about helping people reach their true potential. From a business perspective, Gill works with clients to help them reach decisions on whether to start their own businesses, and her own experience of setting up both a book keeping an electrical business allows her to share he skills and experience of running a successful enterprise.
As a Career Coach, Gill has done extensive work with womens returners, women who face life changing decisions as well as supporting and enabling students of all ages to secure employment, education and training opportunities.
Maureen Clarke, Career and Business Coach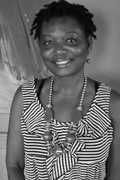 Expertise – Career coaching, Managing staff recruitment, Business enterprise programmes, Youth work, Business development, Marketing, Cmmunications and Fundraising.
Professional Profile
Maureen Clarke is a highly professional business consultant, career and business coach and lecturer, with diverse experience spanning the private, public voluntary and not for profit sectors. Previous experience includes her role as Director for BCS Enterprise, a consultancy offering business and career solutions predominantly to SME's and executive personnel.  Her consultancy projects include work with schools, managing their staff recruitment process; raising their profile and delivering business enterprise programmes to pupils.  Other projects carried out include work for counselling and children's services and charities, other SME's.  These projects involved business development, marketing, and advice on communications and fundraising strategy.
Maureen has sound understanding of business and the factors which impact on performance, operationally and strategically. This is enhanced by her training on the MBA programme and various training on entrepreneurship.  She also possesses outstanding networking and relationship building skills demonstrated in the b2b environment and in her work with the local community.  Maureen is an accomplished individual with effective communication and interpersonal skills. 
Rosalyn Clare, Business, Career & Youth Coach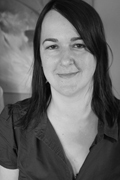 Expertise – confidence building, career coaching, leadership coaching
Professional Profile
Rosalyn Clare CPCC  is passionate about seeing individuals reach their full potential. She is based in Birmingham and delivers life, career and leadership coaching for Striding Out CIC. Rosalyn is motivated by wanting to make a difference and helping others to make a difference. Rosalyn's background spans professional services, the public sector and now the third sector. She uses this breadth to give her a unique insight into organisational structures.Rosalyn volunteered for Youth at Risk in Dudley as a volunteer life coach on their Leaps and Bounds project in 2007. This involved working with disadvantaged young people from two council estates in Dudley on a creative arts community transformation project. She was formerly a counsellor at a voluntary young people's agency, Open Door in Birmingham, and has been counselling and subsequently coaching disadvantaged young people since 2004.Rosalyn is a graduate of the prestigious Coaches Training Institute coaching programme and also their intensive certification programme.  Rosalyn is a certified Firework career coach, enabling her to help clients to discover their skills and work motivation. Rosalyn's coaching style is compassionate, yet challenging. She is direct but non-judgemental. Her counselling background builds on her natural ability to quickly form connections and build trust. 
Become a Coach for Striding Out
We are always on the look out for new Coaches to join the Striding Out team , find out more here