Career Coaching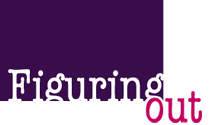 One of the biggest challenges we all face is deciding what to do with our lives and careers. We work with individuals who want to develop their career and need help to gain clarity, motivation and perspective on what to do next.
Our Service
Figuring Out helps clients focus on their life and career choices and make decisions in an informed, positive context. The programme provides individuals with:
One-to-one or group career coaching
Guidance on developing a strong personal brand
CV guidance and interview preparation
Job Searching Techniques
Brokerage to relevant work experience
Our Professional Career Coaching Programme helps clients define their career goals and create an action plan to achieve them.
Our Clients
We work with individuals looking to progress up the career ladder secure their first job opportunity or planning a career change. Our clients include employed and unemployed professionals and young people from all backgrounds including graduates, school leavers, ex-offenders and lone parents.
We have private paying clients as well as providing free support to eligible clients from our public sector contracts funded by the Department of Work and Pensions, Job Centre Plus, local authorities, social enterprises, educational institutions, youth charities and individuals.
Summary of Impact
Between December 2009 and November 2010 we have delivered 250 recruitment events at 25 Job Centre Plus offices in London, Birmingham, Liverpool and Newcastle to help young people aged 18-25, who have been unemployed for over 6 months into work. We have engaged with over 3500 unemployed individuals at these events, providing career, CV and interview guidance. We have also engaged 200 young people through referrals from other youth or employment support agencies to access our pre-employment support.
Following on from this initial engagement work, we have been able to continue supporting 800 of these young people on a longer term basis to assist them into sustainable employment, education or training.

We have also provided career coaching support to 6 young male ex-offenders who have been referred to us from Youth Offending Teams and provided career coaching to 6 private clients during the course of the year.
As a result of our support, our clients feel they have:-
Increased confidence and clarity in their career goals
Enhanced CV and Interview skills
Renewed confidence and ambition
A personal action plan to achieve their ambitions
New skills and knowledge from relevant work experience
A new network of influential contacts
Made further progress towards achieving their career ambitions
Testimonials
Tom Smith
"I hired a Figuring Out career coach, who gave me an outlet to express certain fears and work through different ideas that I didn't feel comfortable sharing with or simply offloading onto my family and friends. I saw my coach as someone who was a supportive neutral. Coaching gave me a structure and discipline that I lacked on my own. My major hope for the future is that I stay true to the things that coaching helped me to realise about myself."
Brayley Pearce
"Coaching has helped me identify talents and skills I had, which, previously I hadn't thought were unique and/or special. It also 'allowed' me time to really critically analyze what I thought was important to me in terms of what work and having a 'career' meant to me. I have only recently finished my coaching but already it has given me a very new and welcomed boost to approaching new projects, networking opportunities and employment options. I have also completely re-worked my CV to reflect my new goals and which focuses on my true skills and talents."
Carrie Ann Broomhall
"The coaching has helped me to clarify my future goals and set in place plans to achieve my goals, it also helped me realize things about skills I already had but had missed about myself. The new things I've learnt about myself will be helpful in the future when writing my CV and applying for jobs."
Charlotte Rutherford
"If I hadn't been introduced the Figuring Out programme I would have still been unemployed. After the first coaching session, I developed a career plan which led me to my dream job of teaching people to become teachers and trainers. Now I'm self employed as a tutor and I've gained four contracts by myself already! Working with my coach has been a real privilege and a door opener to fulfilling my aspirations and I think they're absolutely great. I would recommend it!"