Peer Mentoring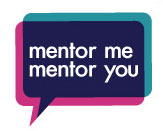 Mentor Me Mentor You - Peer to Peer Mentoring Programme
The Focus
Mentor Me Mentor You is focused on peer-to-peer mentoring, an ongoing relationship between people that helps to produce extraordinary results in their lives. Through adapting our communication styles we can change the way we support our peers - our family, friends, associates or colleagues, for the better on a daily basis. Through the process of mentoring each other, people deepen their learning, improve their performance and enhance their quality of life.
Our Service
Mentor Me Mentor You helps individuals become an effective and confident mentor and coach to their peers as part of their everyday life at work, at home or in the community.
This programme provides practical learning and experience in mentoring and coaching skills. We believe coaching is a powerful tool for inspiring, supporting and empowering others and can be a powerful combination. The programme equips individuals with the following skills:
Effective listening and questioning skills
How to give guidance effectively
Professional coaching tools and techniques
How to understand people better
How to get the best out of people
Individuals on the course can work towards an ILM Qualification in Coaching and Mentoring Skills.
Our Clients
We train young people and adults who want to help others. Quite often their motivation to become a mentor stems from sharing the same challenges, values or experience at some point in their life. We actively look to secure funding from public and third sector organisations to finance the cost of this training for some individuals who wouldn't otherwise be able to afford it.
Summary of Impact
Between December 2009 and November 2010 we engaged 50 individuals in training to become peer mentors, and 40 of these are working towards an ILM Level 2 Qualification in Mentoring for Young Learners. The individuals participate in 22 hours of learning, consisting of training workshops, practical experience and recommended reading. The learners have gone on to use their skills to mentor unemployed young people, children at school, young entrepreneurs , refugees etc. To date 10 of them have successfully completed their qualification.
As a result of our support, our clients feel they have:-  
Boosted their skills and CV
Learnt more about themselves
Improved their communication skills
Learnt how to mentor others effectively
The ability to achieve more in life
Natasha Mushonga
Natasha has recently completed her ILM Qualification in Mentoring.
"The experience was rejuvenating, refreshing, and a once in a life time experience. The training was a joy to undertake and very rewarding to learn so much every step of the way, even things about yourself. I was inspired by my coach as she pushed me to aim higher helping me to achieve things I hadn't ever imagined were possible. I am looking forward to helping other young people achieve their potential in the future."
Jason Lunan
Jason has recently completed an ILM qualification in Mentoring with Striding Out. "The ILM qualification from start to finish has been a fulfilling experience that has helped shape my future career. I have now been accepted as a mentor for the Princes Trust. The trainers have been great mentors and teachers. They put a lot of effort into delivering the program. I have found the ILM experience to be beneficial to a wide range of aspects in my life and I highly recommend it to others."

Sophia Williams
Sophia is working towards her ILM Qualification in Mentoring. "Being in a job where she managed a team of young individuals – it seemed like a great opportunity to develop skills that would benefit her relationship with the team. In just a matter of weeks I have been on an emotional journey. I have enjoyed discovering skills that could be applied to both work and personal life situations. My self awareness when communicating in all situations has developed, enabling me to communicate more effectively and be more observant when it really matters. The mentoring for young learners programme has been amazing - and the course tutors in particular are a true inspiration and great source of support."