ILM Level 3 Workplace Coaching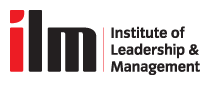 The ILM Level 3 Award in Workplace Coaching for Team Leaders and First Line Managers aims to equip practising and potential team leaders and first line managers with the knowledge, skills and confidence to perform effectively as workplace coaches as part of their normal work role.
The course covers the following units:
Good practice in workplace coaching
Organising workplace coaching
Undertaking supervised coaching in the workplace
The course consists of two parts: a face to face taught section of 3 days, the second part consists of guided support to help participants achieve 6 hours of supervised workplace coaching.
Our courses are all quality assured and are recognised by the Institute of Leadership and Management as the benchmark qualification for current and aspirant leaders and managers and enable progression towards higher qualifications. Our trainers are recognized experts in their field and specialise in delivering effective learning, ensuring that participants are given the very best chance to succeed. By completing the course, learners will increase their promotion and career opportunities, as well as improving their effectiveness within the workplace.
Awarded by Institute of Leadership and Management
You need Numeracy and Literacy skills at least to Level 2 standard.
Find out when our next course is on by visiting our events page.