Business Toolbox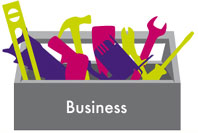 We have a comprehensive business toolbox of resources, articles, tools and techniques for starting and developing your business below. 
The Business Toolbox offers business owners a range of guidance to start and develop their company.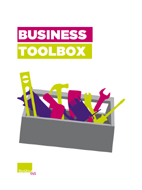 Download the Business Toolbox E-Book Here 
App coming soon 

This guide is written for a business leader at any stage of running their own company as its intention is to help you undertake a considered and structured analysis of how well you are planning and managing your business. 

Striding Out specialises in using coaching tools and techniques to help a client progress their own business. This guide therefore provides guidance, inspiration and thoughtful questions to help you plan and shape your business strategy for now and in the future. Questions are presented throughout the guide and within each Section Checklist to help the reader think and apply the guidance provided to their own particular situation.

As a business leader, you should know the vital answers to these important questions as this will boost your own personal confidence and give you clarity on how you to plan and manage your business. It will also equip you for answering any questions posed to you by an investor, board member, partner or potential client.

The guide covers the following topics:

Communicating Your Business
Customers, Products & Services
Market Research, Marketing & Sales
Leadership and Management
Developing Your Team
Business Formalities
Business Growth
Financial Planning and Raising Investment

As you work through each of the sections you will start to prepare all of the information you need ready for your annual business strategy, business plan, funding applications, internal team manual and even client proposals.
The guide is written by Heather Wilkinson, a business coach and strategy consultant. 
Articles