ILM Qualifications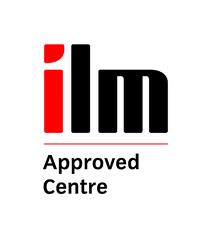 The Institute of Leadership and Management is the UK's largest awarding body for leadership and management qualifications.
Striding Out is an approved centre for delivering ILM Qualifications.
Striding Out's unique approach to training combines a blend of coaching tools and techniques, practical and experiential learning so our participants really get to apply their learning to their own situations and take away practical solutions and skills to implement in their community, life and/or workplace.
Stridng Out delivers ILM Qualifications in two ways:-
Public courses covering a series of essential units - 

To view upcoming courses please visit

Tailored customised courses

We undertake a detailed needs assessment with a new client and prepare a customised tailored training programmes to meet the specific needs of the client and their participants. We don't believe in a one size fits all off-the-shelf solution.
ILM offers a wide range of specialist qualifications to equip individuals with leadership and management skills and knowledge to perform and develop in their role. From new or aspiring team leaders, to senior managers looking to become effective leaders and mentors. ILM offers a broad, flexible selection of programmes to cater for every leadership and management development need. To find out more, visitwww.i-l-m.com
Our programmes and ILM qualifications are suitable for young people aged 14 upwards, and the qualifications are part of the National Qualifications and Credit Framework (QCF).
Level 1 is broadly equivalent to GCSE grades D-G

Level 2 is broadly equivalent to GCSE grades A-C;

Level 3 is broadly equivalent to GCE A Level

Levels 4, 5 and 6 is broadly equivalent the three years of undergraduate education

Level 7 is broadly equivalent to Masters degrees
The Institute of Leadership and Management offers the following qualifications which can accredit our coaching and training services.  Click on the links below to find out more about the qualifications on offer.
 Enterprise and Small Businesses
Level 2 Award in Exploring Business Enterprise

Level 2 Award in Preparing for Business Enterprise
Leadership and Management
Coaching and Mentoring Skills
Level 2 Award for Mentoring Young Learners
 If you would like to discuss ILM Qualifications with us please contact us