Carrie Ann Broomhall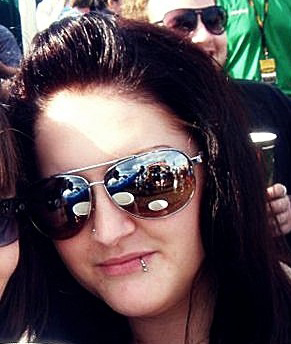 Carrie Ann Broomhall, Striding Out
Worked as an Entertainments Researcher through the Future Jobs Fund
Carrie has a passion to work in the music industry as either a Tour Manager or a Production Manager. The constant challenge is that the music industry is very closed and tight knit, and although Carrie had previous experience there were not very many jobs available in it.
Carrie then took up an opportunity with Striding Out as an Entertainments Researcher. The job involved researching job roles within the entertainment industry for content on a career support website for young people. This included finding people in jobs within the industry and conducting interviews with them about the job role they are in.
By doing this job Carrie feels that she now has a bigger and more in-depth knowledge of job roles within the industry she aspires to work in and has gained new contacts for people in the industry, which could help her get a job in the future.
Carrie has built up skills in Planning, Market Research, Interviewing, Marketing, PR, Sales, Communications, Leadership, Time Management, Networking, Media, Management, Team Working, Personal Branding and Presentation.
Carrie also had one-to-one and group coaching while she was at Striding Out, which she found useful. "The coaching has helped me to clarify my future goals and set in place plans to achieve my goals, it also helped me realize things about skills I already had but had missed about myself. I think all the skills workshops will helpful in the future when writing my CV and applying for jobs." She adds, "I have gained valuable skills that I probably wouldn't have gained if I hadn't of done this job".
For more information on the Future Jobs Fund, career coaching or work placements contact Striding Out on 0845 452 4085 or email This e-mail address is being protected from spambots. You need JavaScript enabled to view it