Josephine Sessay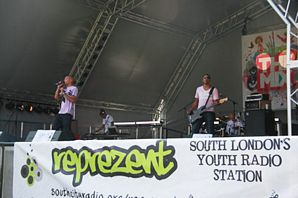 Josephine Sessay, Admin Assistant, Eclectic Productions
Gained experience through a 6-month placement with the Future Jobs Fund
Josephine, 23, with a degree in Law, really wants to excel in administration. Her ideal job would be a post such as Administrative Assistant, where she can make her way up the career ladder and be financially stable and to develop the skills she has already acquired throughout the years.
The challenge that Josephine faces like many starting out, is the lack of relevant work experience.
Josephine was offered a job as an Adminstrative Assistant with Eclectic Productions and Reprezent Radio. She took this job because it was a job that she was very interested in taking on, because it enabled her to exercise the skills she had developed in both her educational and professional career.
"My current job role is an assistant to the head administrator in a community based media company that delivers educational programmes and radio/media projects", she explains. She wants to use this opportunity to gain skills in IT, organizing and management so that she can use it as a springboard for career progression. During her placement she also had a mentor at Eclectic and coaching support from Striding Out. "The people I work with are very kind, supportive and helpful. I find both the coaching session and mentor helpful and useful, providing me with both current and future help. I now have advanced skills and key experiences" she reflects.
For more information on career coaching or work placements contact Striding Out on 0845 452 4085 or email This e-mail address is being protected from spambots. You need JavaScript enabled to view it