Rosalyn Clare, Business, Career & Youth Coach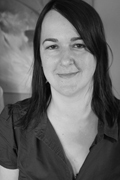 Expertise – confidence building, career coaching, leadership coaching
Professional Profile
Rosalyn Clare CPCC  is passionate about seeing individuals reach their full potential. She is based in Birmingham and delivers life, career and leadership coaching for Striding Out CIC. Rosalyn is motivated by wanting to make a difference and helping others to make a difference. Rosalyn's background spans professional services, the public sector and now the third sector. She uses this breadth to give her a unique insight into organisational structures.Rosalyn volunteered for Youth at Risk in Dudley as a volunteer life coach on their Leaps and Bounds project in 2007. This involved working with disadvantaged young people from two council estates in Dudley on a creative arts community transformation project. She was formerly a counsellor at a voluntary young people's agency, Open Door in Birmingham, and has been counselling and subsequently coaching disadvantaged young people since 2004.Rosalyn is a graduate of the prestigious Coaches Training Institute coaching programme and also their intensive certification programme.  Rosalyn is a certified Firework career coach, enabling her to help clients to discover their skills and work motivation. Rosalyn's coaching style is compassionate, yet challenging. She is direct but non-judgemental. Her counselling background builds on her natural ability to quickly form connections and build trust. 

Professional Reputation
Rosalyn's experience includes coaching senior managers at Coventry City Council, counselling at voluntary agency Open Door and working at board level with companies at Mercer and Ernst & Young. Her experience in the private, public and third sector gives her a unique perspective.
Rosalyn was Striding Out's first coach in Birmingham, pioneering and developing partnerships and connections. She worked on the Take the Lead project, Funded by Be Birmingham,  with 12 young people aged 15 to 24 connected to the MyPlace youth centre project. This project worked with young people on entrepreneurial skills such as creative thinking, presentation skills and personal branding. 
She has also delivered ILM level 2 mentoring skills and level 3 coaching skills courses to a range of individuals including youth organisations, as well as acted as a Career broker / career coach for previously long term unemployed young people who undergo a 6 month work placement,  funded by Department of Work and Pensions under the Future Jobs Fund. 

Professional Qualifications
2008 - Firework Career Coaching Programme
2009 - The Coaches Training Institute, CA – Certification Programme towards ICF Accreditation
2007 - The Coaches Training Institute, London – Intermediate Coach Training Programme

Coaching training - Newfield and Emergent Essence DynamicsSocial enterprise
Emerging Leaders through Social Enterprise Coalition (2011)
Social Entreprise West Midlands Summer School (2010), social impact measurement through iSEYoung people 
Youth at Risk, equality training and HIV, child protection (initial and advanced)Business
Time management, presentation skills, facilitation skills,Other – counselling training through Open Door, Birmingham

Education
English Language and Literature BA Hons, Birmingham City University