Coaching Skills
Discover the Benefits of Corporate Community Investment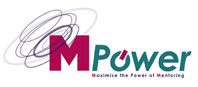 Discover the Benefits of Corporate Community Investment
How can designing and implementing a Corporate Community Investment mentoring programme increase your employees' personal performance, brand loyalty, communication and creativity, while benefiting the community and the world as a whole?
"According to the Hay Group's latest online survey of 2000 organisations in 88 countries, HR managers now rate employee motivation and engagement as their number one concern, replacing issues like pay.  " JAMES BELLINI  - the Talent Foundation.
Mentoring Skills
Maximising the Power of Mentoring
The Focus
Mentors have a desire to provide valuable guidance in the most effective and powerful way. We believe that coaching has an essential role to play within a mentoring relationship to help the mentee take action and achieve real results.
Our Service
MPower equip mentors with essential coaching tools to help them empower their mentees. Our programme provides mentors with:
A Suite of Coaching Tools
Practical Coaching Techniques
Shared Learning Experience
Networking Opportunities
An ILM Qualification in Mentoring
Our Clients
We train mentors who are involved in volunteer or workplace mentoring, as part of their role with non-profit organisations, business, public sector or educational establishments.
Our Track Record
MPower is a new programme for 2011. We have so far delivered a range of workshops for mentors and mentoring co-ordinators, with participants attending from organisations including the Prince's Trust, Changemakers, Universities, and Local Authorities.
ILM Level 3 Workplace Coaching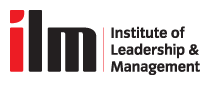 The ILM Level 3 Award in Workplace Coaching for Team Leaders and First Line Managers aims to equip practising and potential team leaders and first line managers with the knowledge, skills and confidence to perform effectively as workplace coaches as part of their normal work role.
The course covers the following units:
Good practice in workplace coaching
Organising workplace coaching
Undertaking supervised coaching in the workplace
The course consists of two parts: a face to face taught section of 3 days, the second part consists of guided support to help participants achieve 6 hours of supervised workplace coaching.
Our courses are all quality assured and are recognised by the Institute of Leadership and Management as the benchmark qualification for current and aspirant leaders and managers and enable progression towards higher qualifications. Our trainers are recognized experts in their field and specialise in delivering effective learning, ensuring that participants are given the very best chance to succeed. By completing the course, learners will increase their promotion and career opportunities, as well as improving their effectiveness within the workplace.
Awarded by Institute of Leadership and Management
You need Numeracy and Literacy skills at least to Level 2 standard.
Find out when our next course is on by visiting our events page.
Peer Mentoring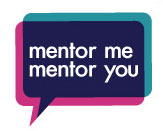 Mentor Me Mentor You - Peer to Peer Mentoring Programme
The Focus
Mentor Me Mentor You is focused on peer-to-peer mentoring, an ongoing relationship between people that helps to produce extraordinary results in their lives. Through adapting our communication styles we can change the way we support our peers - our family, friends, associates or colleagues, for the better on a daily basis. Through the process of mentoring each other, people deepen their learning, improve their performance and enhance their quality of life.
Our Service
Mentor Me Mentor You helps individuals become an effective and confident mentor and coach to their peers as part of their everyday life at work, at home or in the community.
This programme provides practical learning and experience in mentoring and coaching skills. We believe coaching is a powerful tool for inspiring, supporting and empowering others and can be a powerful combination. The programme equips individuals with the following skills:
Effective listening and questioning skills
How to give guidance effectively
Professional coaching tools and techniques
How to understand people better
How to get the best out of people
Individuals on the course can work towards an ILM Qualification in Coaching and Mentoring Skills.
Our Clients
We train young people and adults who want to help others. Quite often their motivation to become a mentor stems from sharing the same challenges, values or experience at some point in their life. We actively look to secure funding from public and third sector organisations to finance the cost of this training for some individuals who wouldn't otherwise be able to afford it.
Summary of Impact
Between December 2009 and November 2010 we engaged 50 individuals in training to become peer mentors, and 40 of these are working towards an ILM Level 2 Qualification in Mentoring for Young Learners. The individuals participate in 22 hours of learning, consisting of training workshops, practical experience and recommended reading. The learners have gone on to use their skills to mentor unemployed young people, children at school, young entrepreneurs , refugees etc. To date 10 of them have successfully completed their qualification.
As a result of our support, our clients feel they have:-  
Boosted their skills and CV
Learnt more about themselves
Improved their communication skills
Learnt how to mentor others effectively
The ability to achieve more in life
Natasha Mushonga
Natasha has recently completed her ILM Qualification in Mentoring.
"The experience was rejuvenating, refreshing, and a once in a life time experience. The training was a joy to undertake and very rewarding to learn so much every step of the way, even things about yourself. I was inspired by my coach as she pushed me to aim higher helping me to achieve things I hadn't ever imagined were possible. I am looking forward to helping other young people achieve their potential in the future."
Jason Lunan
Jason has recently completed an ILM qualification in Mentoring with Striding Out. "The ILM qualification from start to finish has been a fulfilling experience that has helped shape my future career. I have now been accepted as a mentor for the Princes Trust. The trainers have been great mentors and teachers. They put a lot of effort into delivering the program. I have found the ILM experience to be beneficial to a wide range of aspects in my life and I highly recommend it to others."

Sophia Williams
Sophia is working towards her ILM Qualification in Mentoring. "Being in a job where she managed a team of young individuals – it seemed like a great opportunity to develop skills that would benefit her relationship with the team. In just a matter of weeks I have been on an emotional journey. I have enjoyed discovering skills that could be applied to both work and personal life situations. My self awareness when communicating in all situations has developed, enabling me to communicate more effectively and be more observant when it really matters. The mentoring for young learners programme has been amazing - and the course tutors in particular are a true inspiration and great source of support."
Coaching in the Workplace
Work It Out! Programme - Implement Coaching In the Workplace 
The Focus
One of the biggest challenges for business managers is low productivity and motivation of staff, so how do you get employees motivated and focused on taking action to achieve more? We believe the answer lies in coaching. We assist managers to implement a coaching programme to change the way their company and team works. Coaching focuses on harnessing the personal ambitions and motivations of team members and encourages personal accountability and responsibility to help the whole company take new strides to success.
Our Service
Work It Out equips individuals with the skills to implement a coaching programme in their workplace. The programme provides training in:-
Designing the alliance
Coaching tools for the workplace
Evaluation tools and techniques
Our training can be non-accredited or accredited with an ILM Qualification Coaching in the Workplace.
Our Clients
Our typical clients include seniors and managers in the workplace or aspiring coaches who wish to learn how to coach others in the workplace. We deliver our training programmes in-house and directly for external clients including educational establishments and employers.
Track Record 
Between December 2010 and November 2009 we delivered our coaching skills training programme for City University and Catch 22. We have designed and delivered 4 x 10-week courses for City University for beginners and advanced learners, and we also delivered two in-house training workshops for Catch 22. In total we trained 78 individuals this year.
As a result of our support, our clients feel they have:-  
A better understanding of coaching and it's contribution
Learnt a range of coaching tools and techniques to use in practice
Understand where and how to use coaching effectively
Benefited personally from the training and coaching
Been able to empower their colleagues through the use of coaching
Phillip Kerry, Head of Resources, Envision
"The course was great and the trainer was absolutely brilliant. The course was so relevant and useful, underpinning what we as an organisation believe about a coaching management style that I've recommended that our Chief Executive and colleagues attend the course too.  I was really impressed that I learnt new things and new ways of doing things. I thought it was fantastic and I've even decided to continue to keep training in coaching and reading more on the discipline. I first approached coaching as a way of being, but what I also picked up were valuable tools that I could use to positively impact the people around me – whether it's staff or clients. I've seen the power that coaching brings to my management style. The other day, I used it during a conversation with a staff member and they went away really pleased about themselves, because they were able to come up with the solution to a problem themselves. Coaching is really empowering. Sometimes, you have to be directorial in approach, but coaching lends itself well to all sorts of situations. I'd recommend the Coaching Skills course any day!"
Vanessa Harrison, The Old Vic Theatre
"A great deal is packed into the course and it enables you to pick the tools that fit the individuals you are working with rather than having a one set fits all. The course tutor has been amazing at answering all the questions both on theories and questions that arise from experience when I have got stuck. My team has responded well to the new tool box of coaching skills I have. I now find myself coaching them rather than telling them the answers.This has seen their confidence grow and resulted in me finding myself with more time, having had greater success at delegating items as they apply their skills and confidence to other tasks with greater ease."