Services for Entrepreneurs
Striding Out offers a range of programmes for individuals starting and running a business or social enterprise.
Our experienced professional coaches offer the following services to business owners and their teams:-
Networking Events 
Business Coaching
Business Training  
Recruitment Support
Our Programmes

Our Striding Out Programme supports business owners to start and develop their business, from business planning, marketing, team development, operational plans to business growth strategies to achieve success and growth. Click here to find out more

Our Step into Business Programme supports young entrepreneurs to explore their ideas and develop their business plan.  Click here to find out more

Our Social Pioneer Programme supports social entrepreneurs to maximise their social impact, by providing them with leadership and business support that is tailored to the needs of social enterprises. We also run the Social Pioneer Academy which provides emerging social entrepreneurs with the skills and knowledge to start their social enterprise. Click here to find out more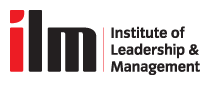 We deliver a range of ILM accredited Training programmes which are suitable for planning a business or developing your leadership and management skills as an entrepreneur. Click here to find out more

Visit our Business Toolbox for guidance and tools in a range of business topics and skills to help you grow your business. Click here to find out more
Mentorsme is financial mentoring
As the economy challenges us to achieve more with less, the effectiveness and cost savings of Coach Mentoring is now the solution of choice for learning and development. We offer enhanced performance, talent management and change management, ensuring that you select a reputable, qualified and experienced coach mentoring partner to support you through the process.